The city of Copenhagen has set an ambitious target to be carbon neutral by 2025. Executive Director of Denmark's State of Green,
Finn Mortensen, outlines the role of renewable gas in reaching this target.
In order to fully understand the progress which is set to see the level of biogas in Copenhagen's gas system reach 60 per cent by 2020, Mortensen says that it is important to first understand the scale of the transition in Denmark as a whole.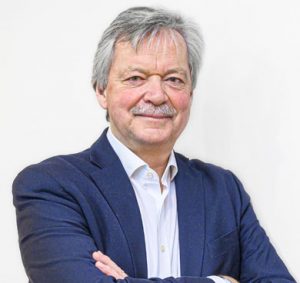 Mortensen is the Executive Director of State of Green, a public-private partnership, established in 2008 in preparation for Denmark hosting the UN Climate Conference, which combines industry and government and provides an overall narrative for Denmark's switch from a country totally dependent on fossil fuels in the 1970s to a global examplar of decarbonisation, with a vision to be totally independent of fossil fuels by 2050. 
In 2012, Denmark's renewable share of total energy consumption was 23 per cent and by 2018 this had risen to 33 per cent. Mortensen explains that the goal is to reach 55 per cent over the next decade to 2030. 
Of renewable generation, like Ireland, wind is a dominant source in Denmark, with around 45 per cent of all electricity generation coming from wind annually. Denmark has recorded several days where production of electricity has been 100 per cent from wind. 
Denmark's ambitious targets have been driven by public demand. In June 2019 a newly elected minority government recognised that on average 70 per cent of Danes prioritised climate change as their major concern pre-election. The result was the Government very quickly setting an ambitious target of a 70 per cent reduction in CO2 emissions by 2030. 
"The new government has not yet decided which way to go but most are expecting that there will be finance available for biogas in future because people can see the potential of attracting international interest from companies to Denmark."
Mortensen explains that these ambitions were backed up by the establishment of 13 climate partnerships, made up of business, industry and government. These partnerships are led by top CEOs in their sectors, such as transport and energy, and tasked with delivering solutions for a 70 per cent CO2 reduction within their sectors and to deliver ideas to be used in other sectors. 
The partnerships have since developed an extensive set of recommendations aiming to bring down emissions dramatically during the next decade, while also maintaining commercial competitiveness. These recommendations are set to form the basis of a green recovery themed climate action plan expected to be published before the end of 2020. 
As Mortensen explains, many, including the Government, recognise that while the first 65 per cent is "relatively easy" there are few solid solutions to achieving the final 5 per cent reduction required.
Denmark still relies heavily on fossil fuels, in 2018 over 60 per cent of the country's energy consumption was from fossil fuels. Of the 32.8 per cent renewable contribution, 55 per cent was from biomass, which Mortensen describes as "contentious" and something which the country is actively trying to reduce.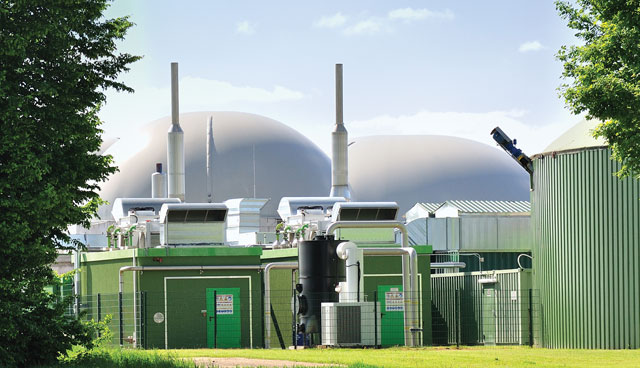 Currently biogas is not a major player in renewable generation, however, Mortensen outlines an understanding of the much bigger role it has to play in future. Key drivers of production and usage of biogas, Mortensen outlines, are government subsidies, taxes on fossil fuel consumption, fees on waste treatment and the banning of organic waste in landfills, among others. 
Turning specifically to Copenhagen's ambition to be carbon neutral by 2025, a transition that is already well underway, Mortensen points to a 42 per cent reduction in CO2 emissions since 2005. Over the same time period, Copenhagen's economy has grown by around 25 per cent.
"Copenhagen is a city with a population of some 600,000 and CO2 emissions of approximately 1.5 million tonnes in 2018. The biggest carbon emitters, like many places, are energy and heat production. In this context, the city administration set out a plan to focus on wind, sun, bioenergy and geothermal as pathways to an 80 per cent reduction goal by 2025," explains Mortensen. 
"However, even existing initiatives will leave a gap of 200,000 tonnes and while the city is optimistic about reaching the target, there is a requirement for support from national government."
At the time of WWI, Denmark had close to 120 different gasworks. As these have phased out, today greater Copenhagen, with around 1.2 million residents, is serviced by one utility in the form of HOFOR. HOFOR provides environmentally friendly district heating, district cooling, water supply and town gas to approximatley 300,000 residents in the city of Copenhagen. HOFOR also owns another utility, BIOFOS, which is Denmark's biggest wastewater treatment plant, converting waste water sludge to biogas for town gas supply. 
Mortensen estimates that currently above 45 per cent of Copenhagen's town gas supply is carbon neutral and HOFOR has outlined expectations for this to increase to 60 per cent by the end of 2020 and be totally green by, if not before, 2025. 
The Executive Director highlights a focus on attracting corporate customers, with most of Copenhagen's restaurants connected to town gas, as well as Denmark's national hospital. 
Even though bioenergy makes up only 4 per cent of Denmark's total energy consumption, the potential and economic contribution is recognised. Currently the sector employs around 14,000 full time workers and an estimated 1,400 companies work in the sector. Annual turnover is in the region of €5.2 billion, with the sector contributing €1.5 billion to exports. This figure is expected to grow as the Danish Government plans to introduce national subsidies for bioenergy, including biogas. 
"The new government has not yet decided which way to go but most are expecting that there will be finance available for biogas in future because people can see the potential of attracting international interest from companies to Denmark," explains Mortensen. 
Highlighting a concrete example of this. Mortensen, in conclusion, points to Apple's decision to locate a large data centre near the city of Viborg, with district heating for the city coming only from renewable energy, including the excess heat from the data centre. Separately, Apple has invested €3 million to expand Aarhus University's biogas test and demonstration plant in Foulum, which will provide backup power to Apple's data centre.
Denmark is a popular choice for big technology companies to establish data centres. Mortensen says that there are huge economic benefits from being able to supply these large energy users with renewable energy that doesn't compromise Denmark's energy supply of increase their CO2 emissions.