How will the year 2021 be remembered? Hopefully, as the year that marked a revolution in Ireland's offshore regulatory regime, which catapulted Ireland towards meeting its 2030 targets, write Danielle Conaghan, Partner and Joint Head and Jacinta Conway, Senior Associate, of the Environment and Planning Group, Arthur Cox.
Much is happening. And fast. The Maritime Area (Planning) Bill (formerly called the Marine Planning and Development Bill) aiming to modernise and streamline development consenting and management of the maritime area is imminent and has priority in the Spring 2021 Legislative Agenda. Separately, The Maritime Jurisdiction Bill will redefine the State's various maritime zones and modernise its maritime jurisdiction law. The Marine Planning and Development Framework – Ireland's national plan for the maritime space for the next 20 years – has been consulted on and publication is imminent. Ireland's Offshore Renewables Energy Development Plan 2014 will shortly be revised and consulted on. The Government has published for public consultation a report on the expansion of Marine Protected Areas which also addresses accommodating the provision of offshore renewable energy developments. For offshore wind specifically, Ireland's Grid Policy was consulted on last Summer 2020 and it continues to be developed. Relevant Projects for priority consideration have been identified and there are other projects are also capable of contributing to Ireland meeting its 2030 targets.
It takes roughly eight years with a fair wind for an offshore wind project to be energised from conception to connection. In that context, three crucial changes are being made under The Maritime Area (Planning) Bill which will streamline the current complicated consenting processes:
The Maritime Area Consent (MAC) replacing foreshore leases will be a State property consent only and not a hybrid property and environmental consent. It will give the property right to develop on State territory.
An Bord Pleanála will carry out a single Environmental Impact Assessment (EIA) and a single Appropriate Assessment (AA) as the sole consent authority for determining development consents and all environmental management conditions for offshore and onshore elements of projects.
The initially proposed separate and sequential Planning Interest and MAC will now be combined.
Given that a MAC will not be an "environmental consent", there will be no need or opportunity for judicial review challenges to a MAC on environmental grounds. The fact that An Bord Pleanála will now be the sole consent authority for EIA and AA and for projects will mean that judicial reviews on the traditional "project-splitting" or "environmental-assessment splitting" grounds cannot arise. Now that the Planning Interest and the MAC are to be merged, fewer consents will mean fewer judicial review challenges.
Ireland's 2030 targets will not be met if projects are subject to long-running judicial review challenges.
A balance must be struck. It is important that decision-makers carry out their environmental assessments in a lawful manner, but it is equally important that Ireland meets its 2030 targets. Looking beyond 2030, we must also put ourselves in a position whereby we have a prospect of meeting our 2050 climate targets. In this regard, the Climate Action Bill 2020 (also priority for the Spring Legislative Agenda) will amend the Climate Action and Low Carbon Development Act 2015 to make it Ireland's objective to transition to a climate neutral economy by the end of 2050, rather than a low carbon economy.
Where judicial review challenges are brought, the forum for these challenges will be in the High Court Commercial Planning and Strategic Infrastructure Development (SID) List (the List). Certainty in relation to timing of hearing dates and judgments is needed. The same certainty is required in respect of any appeals taken. It is current practice in the List for points of European law not to be decided where a project consent is quashed on Irish law grounds. Points of Irish and European law will have to be determined in any case they arise, otherwise they will continue to be relitigated in respect of all project consents.
Further legislative changes are required.
Judicial review challenges should be restricted to individuals affected by project consents
Our system is unique in the extensive rights it gives people to challenge environmental decisions. The Court of Justice of the European Union has ruled that a national procedural law limiting the scope of the right to participate in environmental decisions to "interested parties" whose interests are directly affected by the decision is compatible with the Aarhus Convention, in terms of public participation and access to justice (Case C–826/18, delivered on 14 January 2021). It is therefore open to the State to legislate for this and be in compliance with the Aarhus Convention.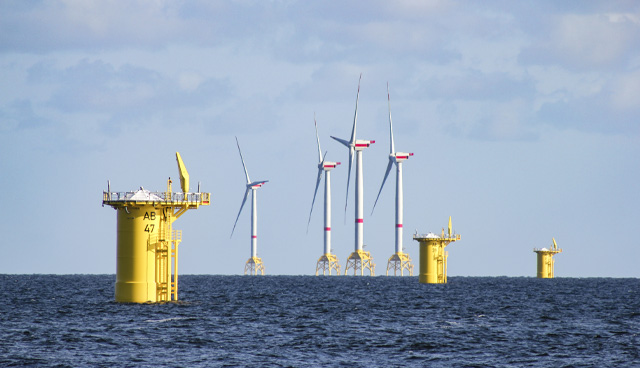 "Ireland's 2030 targets will not be met if projects are subject to long-running judicial review challenges. A balance must be struck. It is important that decision-makers carry out their environmental assessments in a lawful manner, but it is equally important that Ireland meets its 2030 targets."
Matters of form rather than substance should not result in decisions being declared invalid
A multitude of judicial review challenges have resulted in project consents being "lost" because of simple mistakes in wording used where an AA Screening and AA has been carried out. In several cases, these mistakes had no bearing on the substantive assessments carried out by the decision-maker – i.e., the project's impacts and effects on protected European sites were assessed in the manner required by European law but the words used in describing the nature of the assessment carried out or how it was carried out were not correct. Words matter, but it is an assessment's quality which matters most in achieving the objectives of Habitats and Birds Directives. A proposal in the General Scheme on the Housing and Planning and Development Bill 2019 published for consultation in December 2019 suggested that a judicial review should not be allowed for certain insubstantial deficiencies – i.e., clerical, or typographical errors, unintentional errors or omissions etc. – unless it can be shown that an applicant has previously applied for rectification of the deficiency and was wrongly refused that relief. It is there to be enacted.
The issue of "grass verge" ownership requires further attention to facilitate grid-laying
Landowner consent for a non-SID grid connection is not now required to submit a planning permission to lay cables in, on, over or under a public road if they will be provided by statutory undertakers having a right or interest to provide certain services. This change was made in the Planning and Development (Amendment) Regulations 2021 passed on 15 January 2021. But the old problem of landowner consent being required was not fixed where "grass verge" landowners do not give consent to development on the grass verges. So, possibilities for injunctions and trespass actions to flourish continue. If the State legislated that the value of land constituting a grass verge or public road shall be taken to be 'nil', unless a landowner can prove otherwise, claims would diminish or vanish. Such a provision exists for pipe-laying for water connections.
Danielle Conaghan
Partner, Environment and
Planning Group
T: +353 1 920 1082
E: danielle.conaghan@arthurcox.com
Jacinta Conway
Senior Associate, Environment and Planning Group
T: +353 1 920 1775
E: jacinta.conway@arthurcox.com
W: www.arthurcox.com