Ireland's capabilities around the rapidly developing offshore wind (OW) energy are evolving fast and in a wide range of sectors. This development is often preceded by strategic research involving extensive collaboration between industry and academia within and outside the island, writes Vikram Pakrashi, Associate Professor at University College Dublin.3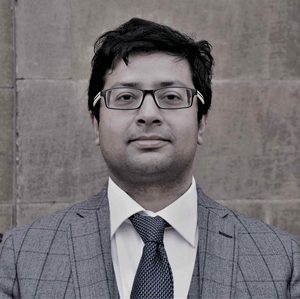 There is an active involvement of the funding bodies within Ireland and in the EU to support such research and the niche skills, insights, knowhow, and technologies developed will bolster a strongly bourgeoning area of employment. Operations, maintenance, and lifetime performance of offshore wind seem to dominate this theme.
While manufacturing of offshore wind turbine is typically carried out by large international companies, lifetime maintenance and performance related aspects are typically carried out by local, or smaller companies. This is an opportunity for Ireland since several of these aspects require advanced and multidisciplinary understanding of the design and performance of offshore wind turbines, along with their monitoring, measurement, and subsequent assessments. The need for complex modelling, understanding of new materials and designs, monitoring through sensors, along with related data analytics also makes it well aligned to the highly educated workforce of Ireland with a focus on digital solutions. These are areas where it is also possible for Irish companies to be competitive globally.
Energy has remained a core vertical for UCD, and offshore wind continues to be a priority area of focus. In the coming five years, research in UCD's Energy Institute (UCD-EI) on offshore wind will investigate several fundamental and applied aspects in offshore wind which will evolve many nascent concepts towards industrial practice. A range of interconnected works will address the reduction of lifetime cost and risk of offshore wind technologies and operations for reliable, long-life, cheaper, hazard-aware, and resilient electricity. This will be achieved by assimilating fundamental physics with engineering, climate research and data. Through the all-island NexSys project, funded by the Science Foundation Ireland, philanthropy and several industries, this research will:
establish bespoke operations and maintenance (O&M) tools for OW via advanced climate science and data analytics;
create a deep and new understanding of mechanical and structural responses of OW turbines and their components impacting their lifetime safety and performance;
develop bespoke monitoring and system identification tools and benchmarks for O&M, including estimates of remaining life and digital twinning;
demonstrate new controls for improved lifetime performance; and
assess interconnected offshore grids, rational business processes, and public acceptance.
This research is supported by excellent industrial and scientific networks and the results will contribute to various global task groups of the International Energy Agency. Collaboration is envisaged with scientists, industry, and policymakers globally, along with national centre with complementary skills, like the SFI MaREI centre and Ireland's National Ocean Testing Facility LiR. Sustained research efforts like this not only create a national network around the topic, but also develop a culture of thought, training, and action, which can be reflected in practice.
The Sustainable Energy Authority of Ireland recently funded a range of projects on offshore wind, including REMOTEWIND, which supports bespoke non-contact solutions for inspection of onshore and offshore wind farms through flying and swimming drones, along with non-contact laser measurements. On the other hand, the WindLEDERR project will investigate decision support options for end-of-life wind turbines for extension, decommissioning, repowering, and repurposing. The TwinFarm project on the other hand, will look into digital twinning and control aspects. Site repowering and lifetime geotechnical challenges are also addressed through recent projects funded by the Irish Research Council. Whether from a public goods perspective, or from an industry-led idea with focused intellectual property generation, extensive research in the OW sector will also lead to a wealth of knowhow which will be particularly relevant in terms of training up of workforces globally on niche areas. Enterprise Ireland recently launched the SEMPRE project which includes extensive research and testing to address key technical challenges in the development of a new robotic seabed drilling system for the installation, testing, and certification of marine anchors using micropile technology. UCD plays a key role in developing such solutions and translating new knowledge into industrially usable guidelines, recommendations, and pathways towards standardisation. At EU level, such standardisation pathways are also being forged by organisations like Eurostruct, through their dedicated task-groups. These projects will liaise with the objectives and individual works in NexSys as well.
Independently, various components of OW technology might be well known, but the combined interdisciplinary requirements of the sector are multifaceted and in flux. Research support around it thus needs to be holistic and sustained in its approach to obtain the full benefit of the efforts and investments. We need to create extensive evidence bases, tools and training to translate ideas into practice.
While science and technology research often take the spotlight, economic and social aspects of this sector are a major and important area, which probably require further attention. For example, the concept of just transition has started gaining traction and will continue to be extremely important for sustainable and resilient decisions on this topic. NexSys will be a leading project in making this happen for Ireland. Over time, we can only expect to see more dialogue between science and technology with the economic and social aspects. Another aspect that will remain important is the understanding and handling of uncertainties in these areas since they directly link back to the idea of risk and resilience over the lifetime of the turbines. In a multidisciplinary environment, understanding of such risks and uncertainties becomes a major challenge. Here, Ireland continues to attract leaders around the topic, not just through research but also being a host to major conferences in risk and uncertainties (e.g., ICASP14, Dublin, 2023).
Ireland has a clear research focus on the topic of offshore wind and in a wide context. A continued support in the area should clearly develop a highly trained, innovative, and competitive workforce.