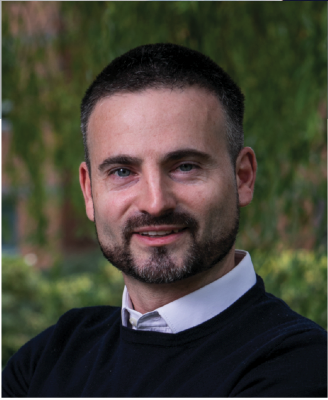 Assistant Professor in Sustainable Energy at Dublin City University, James Carton, speaks to eolas Magazine about Power-to-X and the shape that Ireland's potential hydrogen economy could take.
"Power-to-X, X being hydrogen in this case, means you are producing power from excess, curtailed, constrained, or dedicated renewable generation via electrolysis," Carton explains. "Hydrogen is also a base element for lots of chemicals, which is where X could be converted from power to hydrogen to ammonia, methanol, kerosene, hydrogen peroxide, and another handful of chemicals.
"By 2050, any industry in the country that uses those materials will have to have zero carbon emissions. The idea of hydrogen is in using excess electricity; you do not rob Peter to pay Paul. Industry is very important in this, using electricity but also hydrogen for inputs and some heat and transport uses."
With the Government aiming for a 51 per cent reduction in emissions by 2030 and a net zero atmosphere by 2050, Carton says that hydrogen, most likely green hydrogen, has the potential to be transformative and backs the Climate Action Plan's provision for its use in hard-to-decarbonise sectors and as a backup for renewable energy storage.
While a hydrogen strategy has not yet been finalised, Carton points out that electrolysis is happening in Ireland: BOC's plant in Dublin; Intel's use of it to produce microchips; Hygen Energy in Ballymena; and other plans are afoot across the country in Galway, Cork, Clare, Belfast, Mayo, and Dublin.
Development of storage will also be crucial, as Carton points out: "There is over 400MW of battery storage installed today; that is interesting for grid balancing but it works on less than half hour storage. Once you go beyond 24 hours of grid management, you need storage in the TW scale. In Ireland, we have potential in the south and the west, but we have massive opportunities in salt caverns in the east and at Larne in the North. These are geological storage capable, two to three kilometres beneath the ground, with all the technology we have developed since the 1970s for methane across the world."
The colour of the hydrogen used will be key to Ireland's environmental targets; with current trajectories meaning that the State will have to pull carbon from the atmosphere to meet those targets, Carton says that Irish hydrogen will "most likely have the opportunity to go green and nothing else". Costs will also play a key role. "If you want to inject hydrogen into the gas grid, you will probably have to produce hydrogen for less than €2/kg (€0.06/kWh)," Carton says.
"Today, we cannot do that, in 2030 we probably will be aiming for that, by 2040 we will easily produce it for cheaper. The optimal price for hydrogen for the next 10 years is around €5/kg (€0.15/kWh), so if supports come in, they should match that, which does not include the costs of moving hydrogen."
Concluding, Carton says that the most important aspect will be a whole-system approach that does not foreswear any options and maintains an eye on 2050: "We are running models with SEAI, and we are even putting nuclear in there because we want to understand how it can engage with our energy system. We are putting everything on the table, let the policymakers take things off the table. We need to plan for 2030 but think for 2050. We do not want to build infrastructure for today that we end up decommissioning in 2035."